link to this page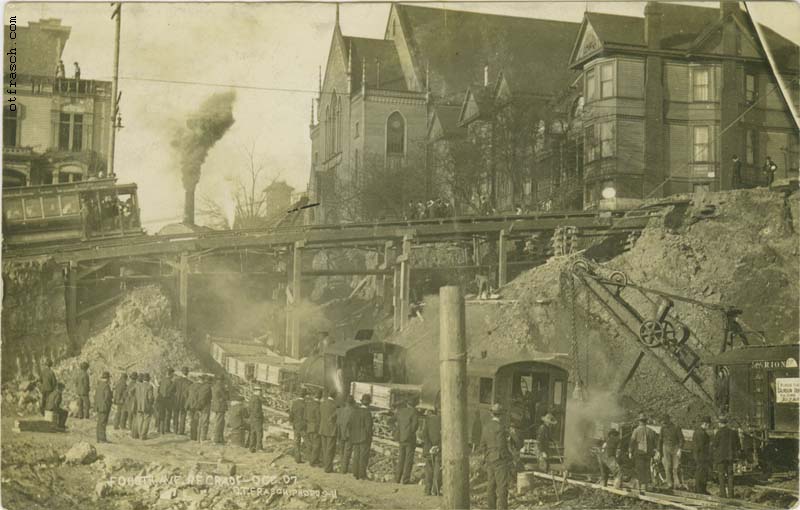 Image 11 - Fourth Ave. Regrade


This is another of the images of the Seattle regrade projects, dated October 1907. This must have been one of Otto's most popular images, because he continued to print it even after the glass negative cracked. The crack is visible as a diagonal white line in the upper right corner.

This image is full of action: the trolley in the upper left about to cross the temporary trestle, the tram carrying dirt in left center, the steam shovel with crew in the lower right corner, and bystanders watching from all sides - at the bottom of the hill, at the top of the hill, and from the windows of the trolley. The smoke stack in the back belching smoke might have been a coal-fired electric power generator.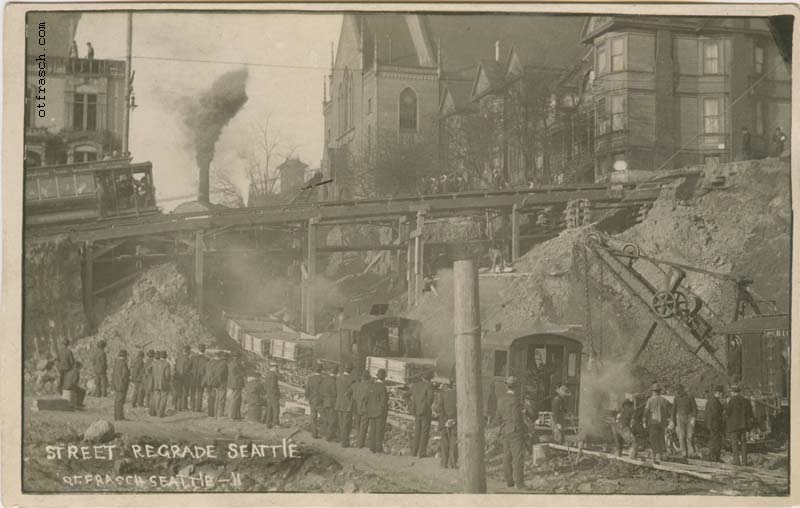 11 - Fourth Ave. Regrade - first variant


This copy of the image was cropped further to avoid the cracked portion, visible as a dark area in the upper right corner. A new caption has been added as well.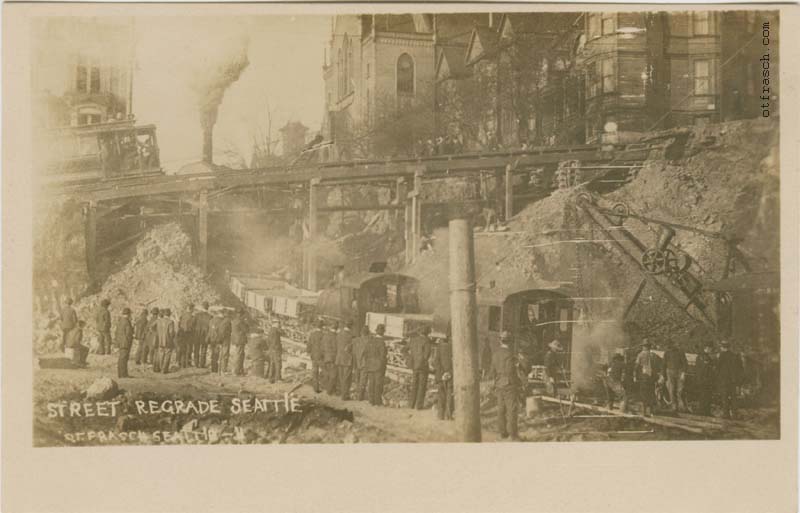 Copy of Image 11 - Fourth Ave. Regrade - Zercher


This copy of Image 11 was made by M. L. Zercher Book and Sta. Co. of Topeka, Kansas. The image is a little fuzzy, so it was apparently from a photo of an original Frasch card rather than from the negative.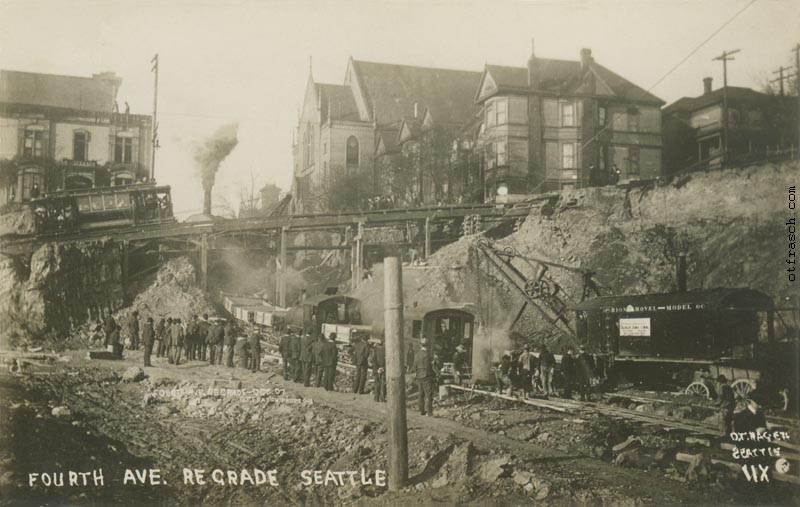 Image 11X - Fourth Ave. Regrade Seattle


This photo is cropped much less than the others and shows all of the steam shovel. The image number is 11X; the signature above it is unreadable but resembles "O. T. Wager." The caption for the cropped image at the top of this page is visible below the bystanders.