link to this page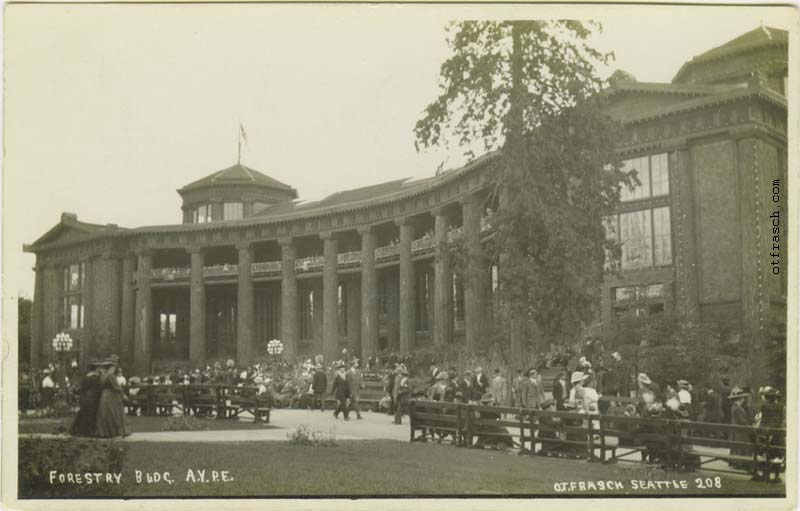 Image 208 - Forestry Bldg. A.Y.P.E.


The Forestry Building at the 1909 Alaska Yukon Pacific Exposition was made of logs with the bark still on them.


After the fair, the old title no longer applied, so Otto changed it to "U. of W." The building did not last long; within a few years the bark was falling off the logs.