link to this page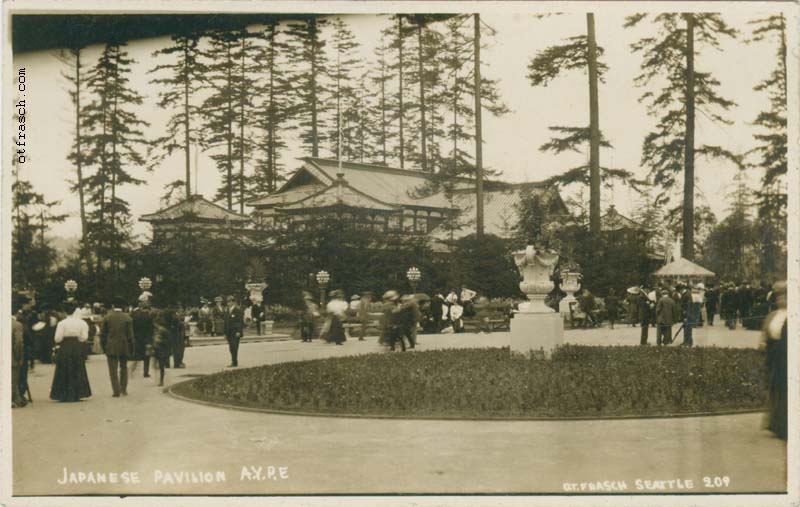 Image 209 - Japanese Pavilion A.Y.P.E.


This image was taken during the 1909 world's fair held in Seattle, the Alaska Yukon Pacific Exposition.

The dark streak in the upper left corner may be part of the roof of a building in the foreground or an accidental exposure in the darkroom.