link to this page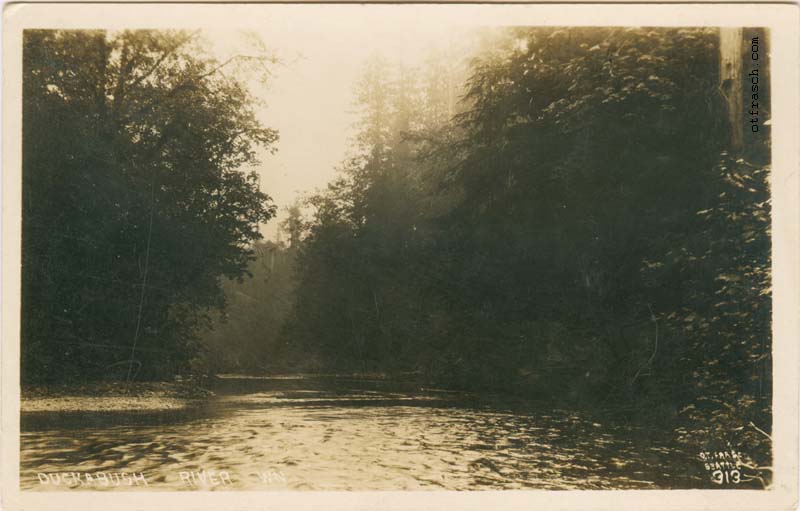 Image 313 - Duckabush River Wn.


The Duckabush River is north of Lilliwaup on Hood Canal.

Like some other images from the Olympic Peninsula, this image is signed "O. T. Frasch" but the lettering is not typical of Otto's. Perhaps it was lettered by someone else.