link to this page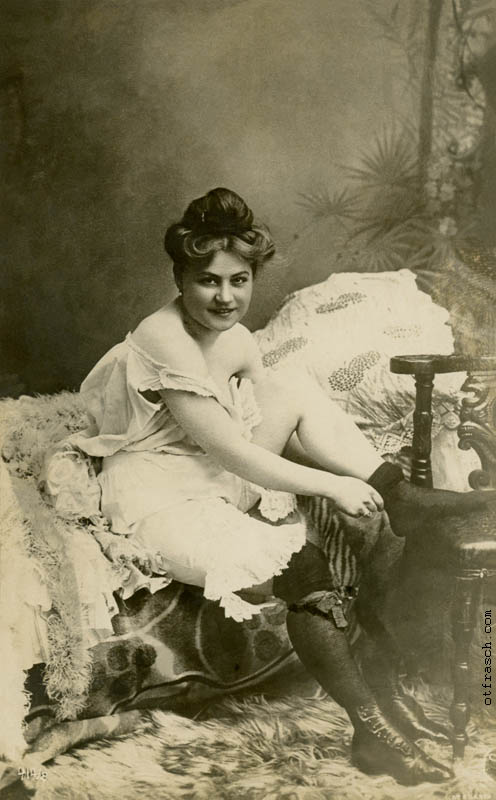 Image 414/8 - Boudoir studio photo


This risque (for the time) photo has the image number "414/8" in the lower left corner and a tiny signature in the lower right. It is the only Frasch studio photo known to date. We were told that Otto gave up studio photography after a flash powder accident in Minnesota, before he came to Seattle, so it is a surprise to find one.

We do not know the name of the woman. There was some pencil writing on the back, but it has been erased.


Image 414/8 - Boudoir studio photo signature (greatly enlarged)