link to this page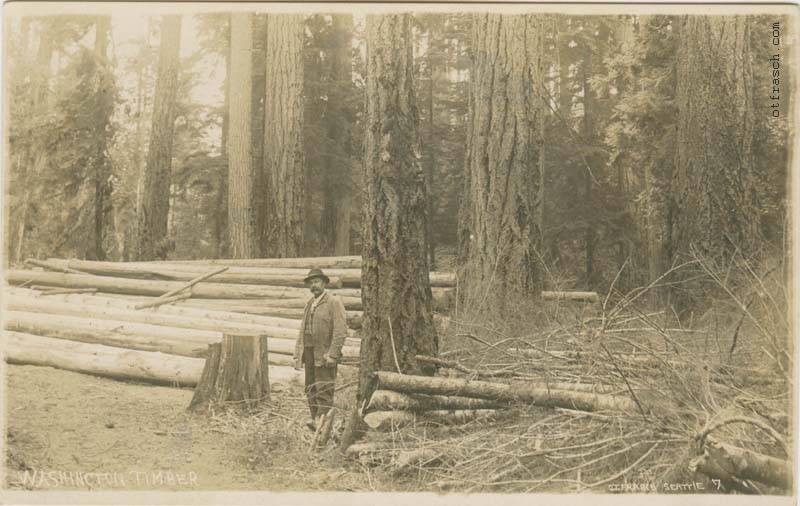 Image 7 - Washington Timber


The man posing in the image appears in several of Otto's pictures. We do not know his name.

This negative was also printed as Image 31, "Idaho Timber," which in turn was reprinted as a lithograph by Cardinell-Vincent Co. of San Francisco. There is another Image 7 titled "Union Depot Seattle."