link to this page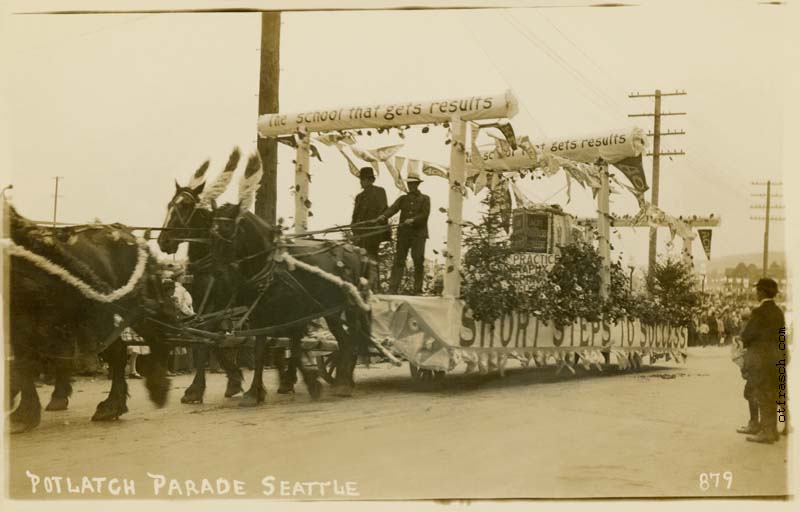 Image 879 - Potlatch Parade Seattle


This image is unsigned but has Otto's distinctive writing. He took many photos of the Golden Potlatch parades held from 1911 to 1913; not all of them were signed. This one is postmarked in 1911, so it must have been taken at the first parade.

This is a picture of the float for the Acme Business College - "The school that gets results." On the side of the float is written "Short Steps to Success." There is more writing in the middle of the float, but it is hidden by the branches of a tree on the side of the float.