link to this page
This is a series of unsigned images showing three women and a little girl posing in various places at the Alaska Yukon Pacific Exposition. One of the women is Otto's wife Mary, and the little girl is their first daughter Elsie, who would have been about 2 1/2 years old at the time. We do not know the names of the other two women. Nor do we know if Otto took the pictures himself.

In the first image, the four are posed in a garden with a large (most likely hot air or hydrogen) balloon floating in the background.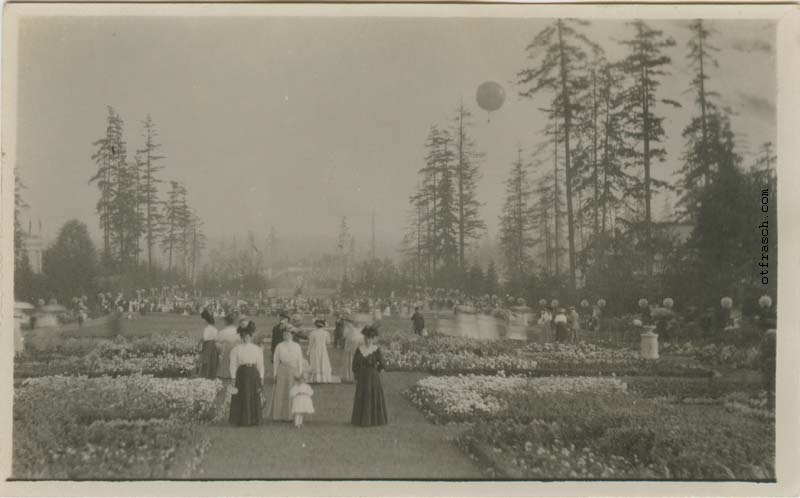 In the second image they are posed near one of the fair's buildings. Elsie is sitting on the wall at the right.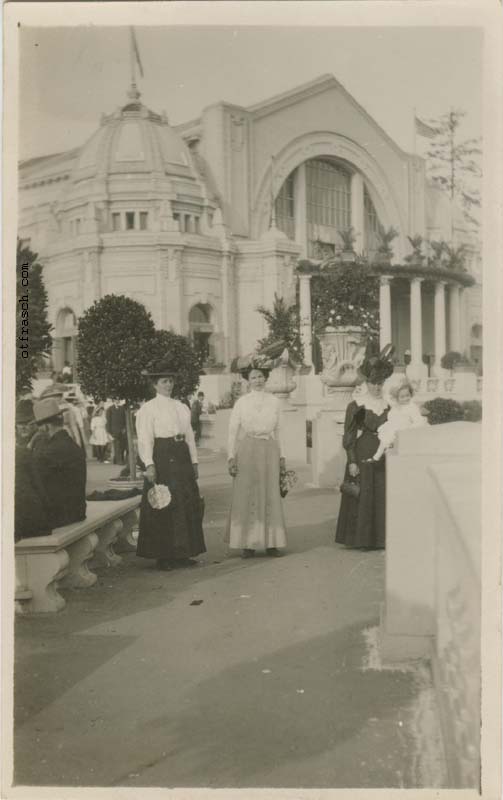 In the third image they are posed in front of the cascades. An enlargement clearly shows Mary's and Elsie's faces.