link to this page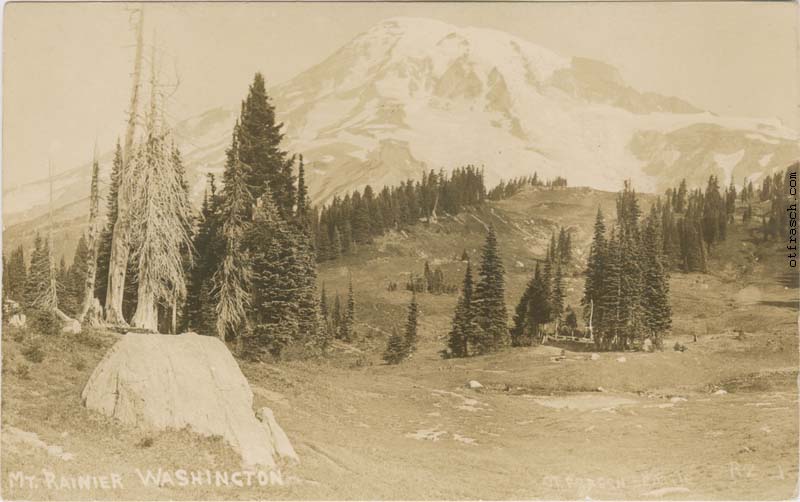 Image R2 - Mt. Rainier Washington


This is one of a series of images of Mt. Rainier. Many were numbered with an 'R'. Reuse of image numbers and different image series make it difficult to know how many images Otto published.

Note the corral in the center of the image.

A copy of this image was printed by an unknown publisher, as seen below. The copy is a little fuzzy and was cropped to remove the area where Otto's caption and signature was written. We do not know if this was an authorized copy but suspect it was not.