link to this page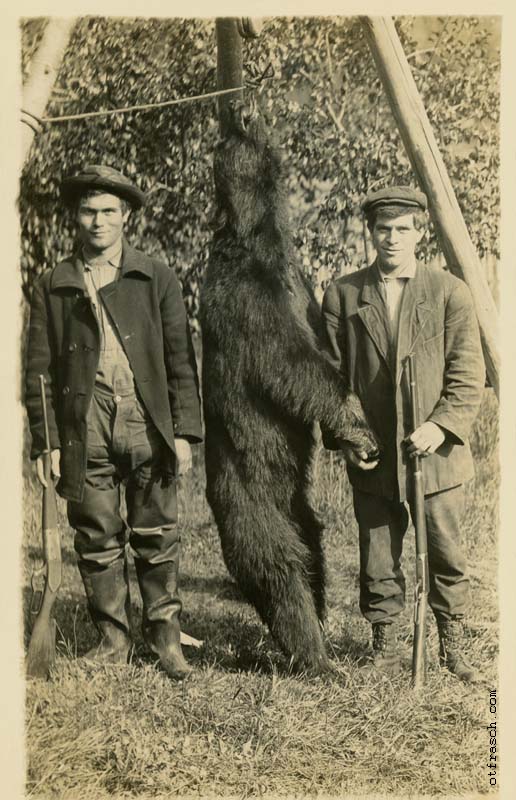 Unnumbered Image - Washington Bear Hunters


This picture of two men posing by a bear came from a Frasch family album. The bear matches the one in the printed postcard "A Washington Lady Bear Hunter."

We do not know the names of the men (obviously related to each other) or whether they were the ones who shot the bear.