link to this page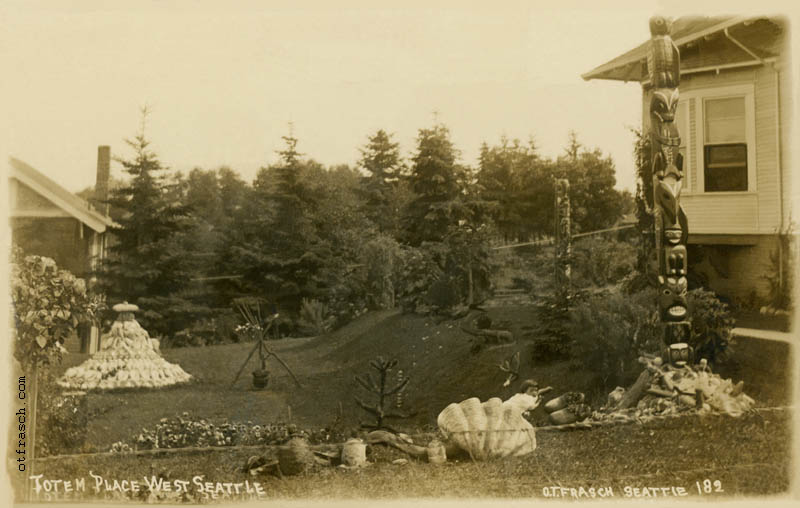 Image 182 - Totem Place West Seattle


Totem Place was the residence of J. E. Standley, proprietor of Ye Olde Curiosity Shop on Colman Dock.

A little girl is lying on the grass behind the giant clam shell in the foreground. We do not know who she is; perhaps she is one of J. E. Standley's daughters.