link to this page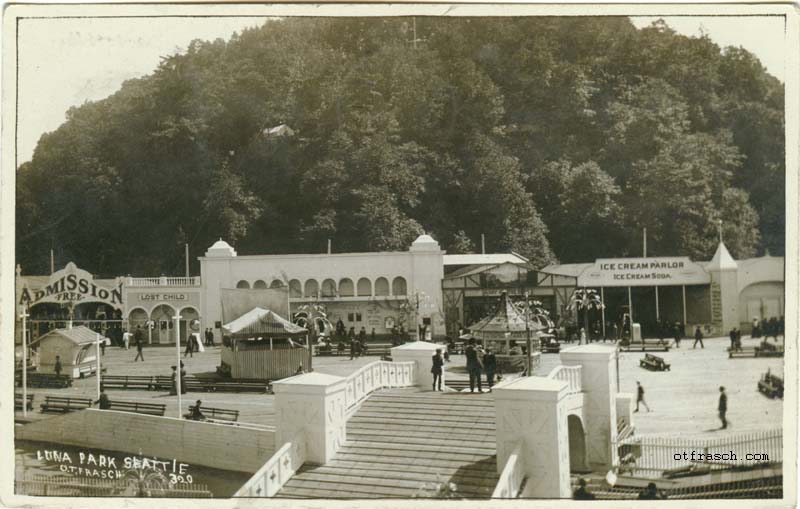 Image 320 - Luna Park Seattle


Luna Park was a boardwalk amusement park in West Seattle.

Some versions of this image are cropped a bit differently and show all of the hill behind the park.

The Portland Postcard Co. made the copy shown below. They apparently had access to the original image, because it shows more of the park than Otto's version.