O. T. Frasch home page
Image 790 - Princess May on the Rocks


The S. S. Princess May ran aground on some rocks at high tide Sentinel (not Cenntenial) Island, Alaska. It was stuck there for a month until the next high tide, when it could be refloated. Numerous photographers travelled to Alaska to photograph it in the meantime. We do not know if Otto was one of them, because copies made from the same negative by other photographers are known. One is shown below.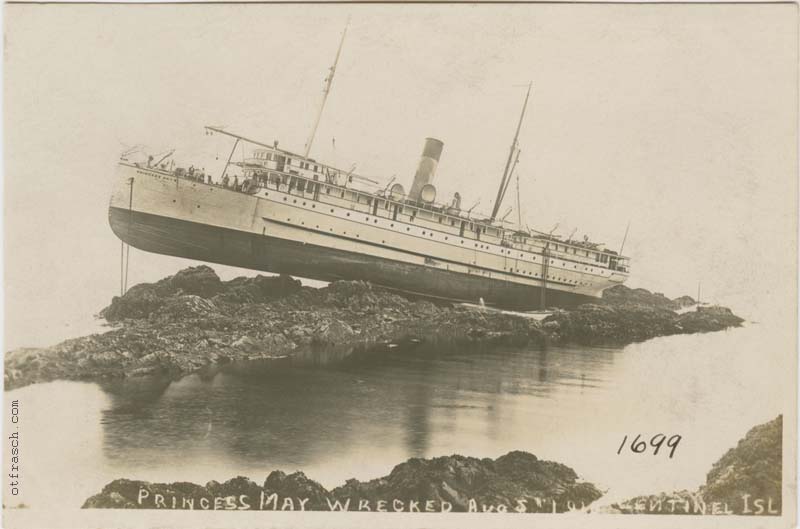 Otto also printed a copy in which every 's' and 'n' in the caption (but not the signature) is backwards: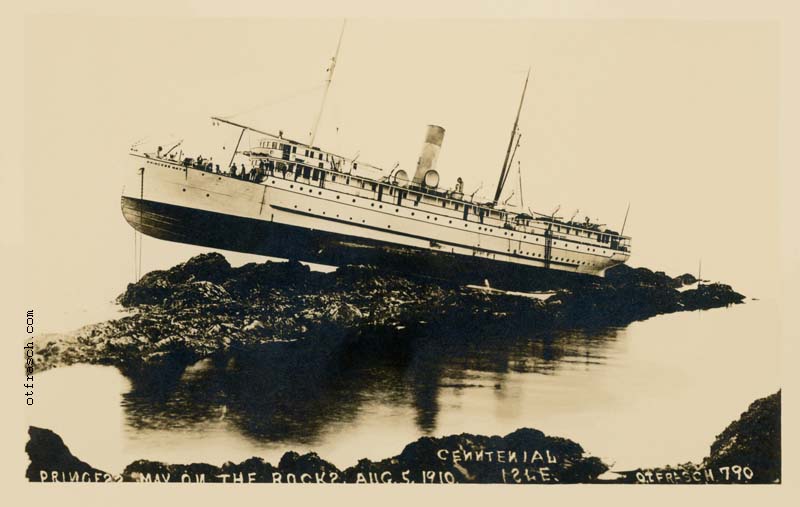 previous
next