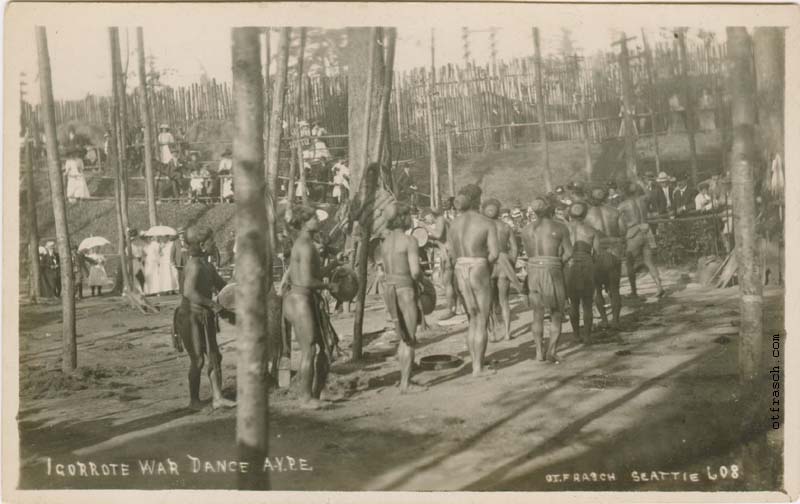 Image 608 - Igorrote War Dance A.Y.P.E.

The Igorrotes are a tribe from the Phillipines; some of its members were brought over for the 1909 World's Fair held in Seattle, the Alaska Yukon Pacific Exposition.
Unlike most of the photos that Otto took for the fair, this image has a number in the 600-699 range.