Images in the range from 300 to 399 include photos of Luna Park, a short-lived amusement park in West Seattle, along with pictures of some of the ferries that carried people from downtown Seattle to homes elsewhere.
Many of the images show scenes in West Seattle, prior to the construction of the causeway that makes it easy to reach from the main part of the city. Image 335 of the Lander Street Bridge shows the only direct land route (at that time) to West Seattle; otherwise residents would have to take a ferry or circle around the tidelands in what is now the Industrial District.
Several images show Totem Place, the West Seattle home of J.E. Standley, the proprietor of Ye Olde Curiosity Shop on Colman Dock. Some show Standley himself.
A couple photos show the Grand Trunk Dock fire along the Seattle waterfront; although they are signed "O.T. Frasch", recent research suggests that someone else actually took the photos.
Topics include:
Luna Park and other West Seattle landmarks
Seattle churches, schools, parks, libraries, downtown buildings, and waterfront
Ferries
Duckabush and Brinnon, on Hood Canal near Lilliwaup
Decades with images:
A selected image from the range 300-399: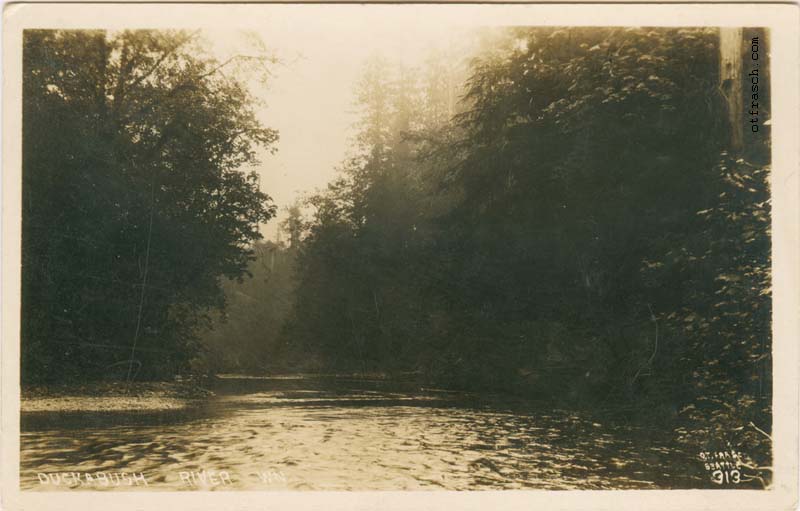 Image 313 - Duckabush River Wn