Looking at the O.T. Frasch images we acquired in a particular year won't show patterns; after all, the postcards are purchased at different times from sellers all over the United States and occasionally from around the world. But it's interesting to see how our knowledge of Otto's work has grown over the years, and how many images we've been able to purchase at a time.
We acquired only a handful of new images in 2014.
Topics on images acquired in 2014 include:
Seattle waterfront and downtown buildings
The Ballard neighborhood of Seattle
The 1909 Alaska Yukon Pacific Exposition
Mt. Rainier
Hood Canal: Hoodsport
983 copy - Shells from Every Sea
374 copy - G.T. Dock Fire
369 copy - Curio Joe Proprietor
954 - Adams School Ballard Wash.
226 - Seattle Water Front
2 Ave. Seattle A
X26 B - Agriculture Bldg. A.Y.P.E.
970 - A Gorge on Hood Canal Near Sunds
E8 - B.P.O.E. Parade
Hand-painted Mt. Rainier Washington
Linkletter Road Near Old Water Trough
3-1 copy - Idaho Timber
854 B - Birth of the Golden Potlatch
A selected image acquired in 2014: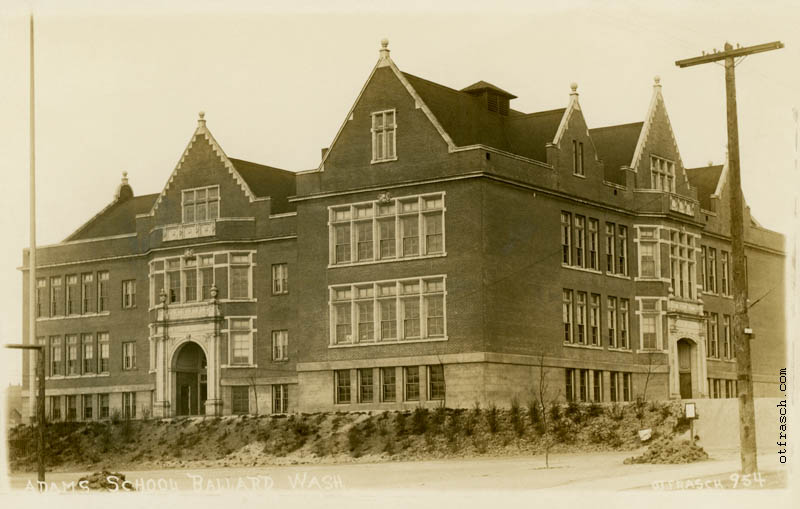 Image 954 - Adams School Ballard Wash.