Looking at the O.T. Frasch images we acquired in a particular year won't show patterns; after all, the postcards are purchased at different times from sellers all over the United States and occasionally from around the world. But it's interesting to see how our knowledge of Otto's work has grown over the years, and how many images we've been able to purchase at a time.
We acquired only a handful of new images in 2017. The majority of images listed for 2017 are courtesy of Dan Kerlee.
Topics on images acquired in 2017 include:
Seattle parks and waterfront
Seattle street regrade projects
The 1909 Alaska Yukon Pacific Exposition
Totem Place in West Seattle
U.S. Navy warships
Logging
Hood Canal
194 - Guards at A.Y.P.E.
183 - Mantle of Rare Agates
224 - Blasting Rocks
999 - Carved Stone in Mt. Baker Park
227 - A.Y.P. at Night Reflecting
623 - Denny Hill Regrade
781 copy - On the Shore
61 copy B - Union St from 3rd Ave
1045 - Washington Timber on Hood Canal
213 - Totem Poles in Ravenna Park
138 - U.S.S. Wisconsin in Dry Dock
986 - Interior of Japanese Tea House
64 copy - Colman Dock Seattle
246 - Interior Government Bldg.
291 - Grand Trunk Railway Bldg.
92 - In Madison Park
296 - Entrance to Pay Streak A.Y.P.E.
A selected image acquired in 2017: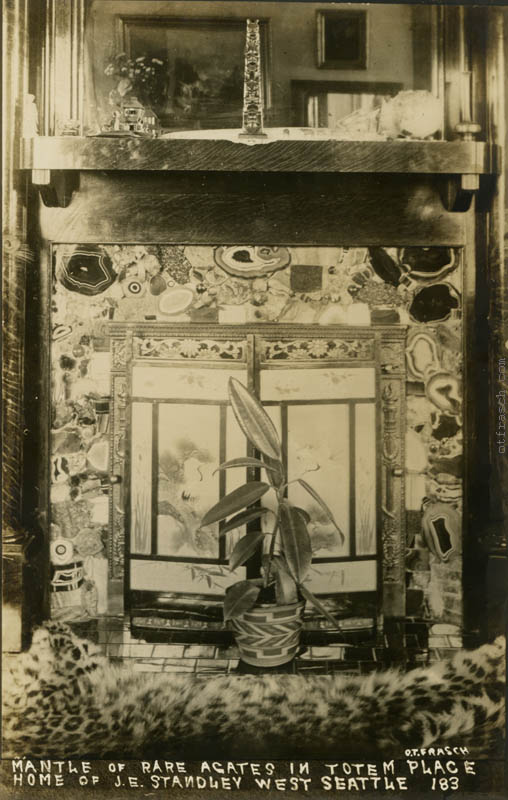 Image 183 - Mantle of Rare Agates in Totem Place Home of J.E. Standley West Seattle