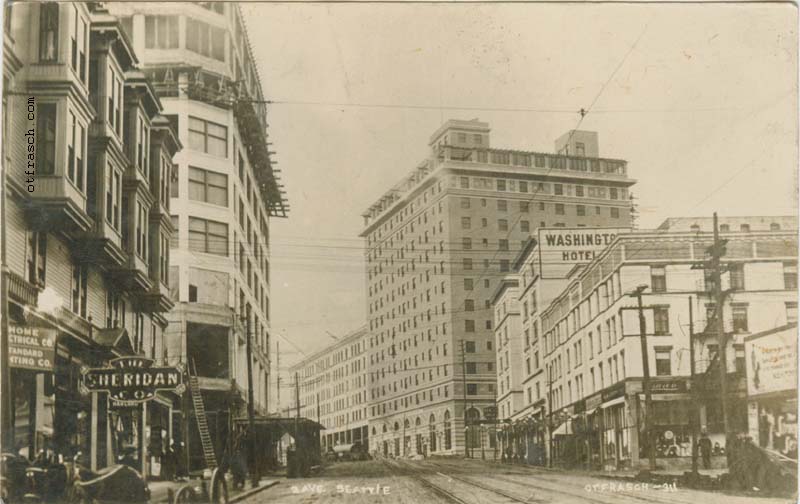 Image 311 - 2 Ave. Seattle

This must have been a very early image, as no automobiles are visible.
There is another Image 311 (
311 - R.R. Ave. West Seattle.
) which appears to show an area near Luna Park. We don't know why Otto reused the image number.