Image 179 - Logging in Washington

The man posed in front of the loggers appears in several O.T. Frasch images. We do not know his name.
Note the numbering: "no 179." The "no" appears on only a few images to date:
A copy of this image was printed by A. E. & I. Co. in Seattle: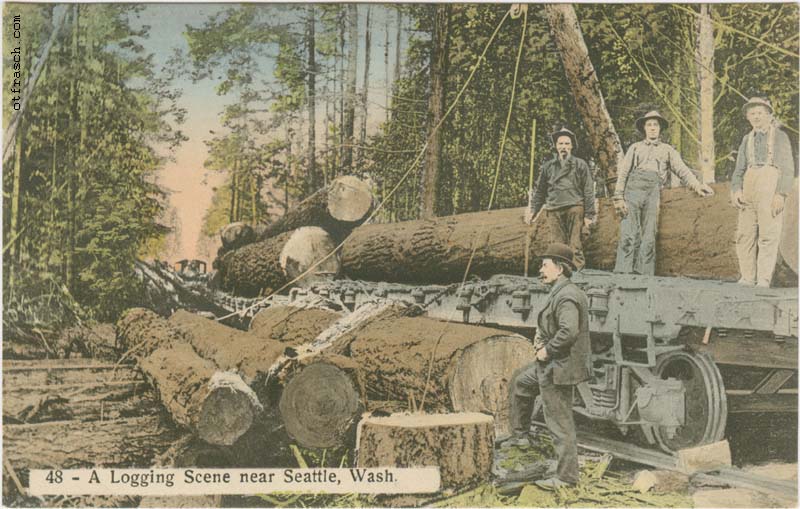 Copy of Image 179 - A Logging Scene near Seattle, Wash.

We do not know if the copying was authorized.