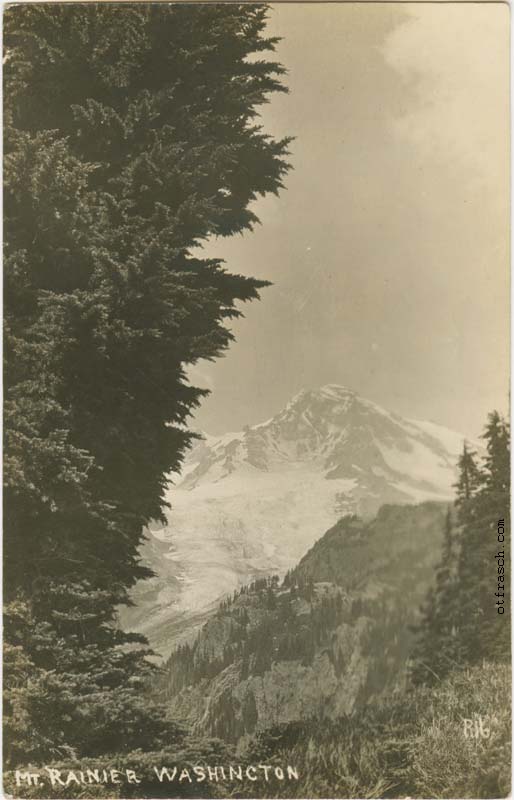 Image R16 - Mt. Rainier Washington

This unsigned image has handwriting that exactly matches several signed O.T. Frasch images of Mt. Rainier.
This image was also printed by Frank A. Neyhart of Tacoma: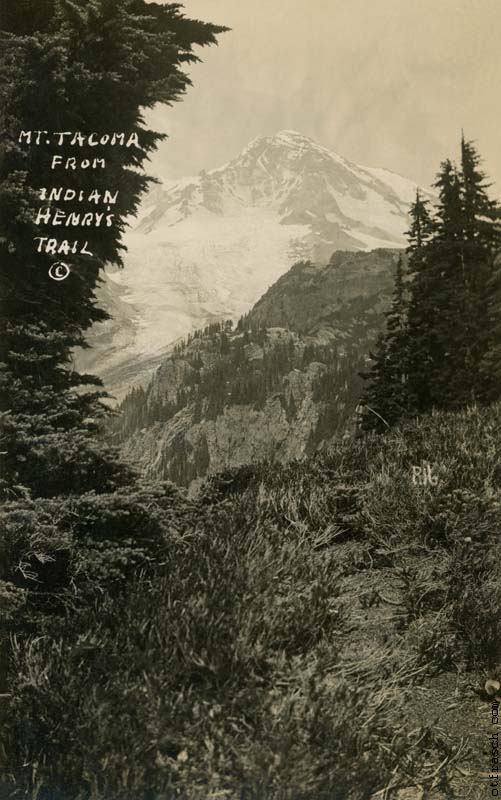 Copy of Image R16 - Mt. Tacoma from Indian Henry's Trail

More of the image is shown here, so Neyhart must have had access to the original negative.
There are multiple images numbered 16:
We don't know why Otto reused the image number so many times.