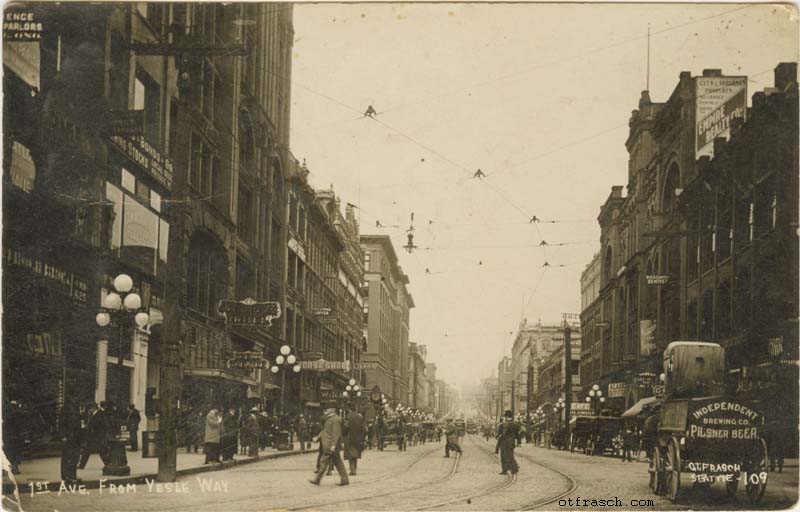 Image 109 - 1st Ave. From Yesle Way

This busy street scene shows 1st Avenue from "Yesle" Way about 1908. The true street name is Yesler Way; many Frasch photos have typographical errors such as this one. Note the lettering on the Independent Brewing Co. cart in the lower right corner of the image.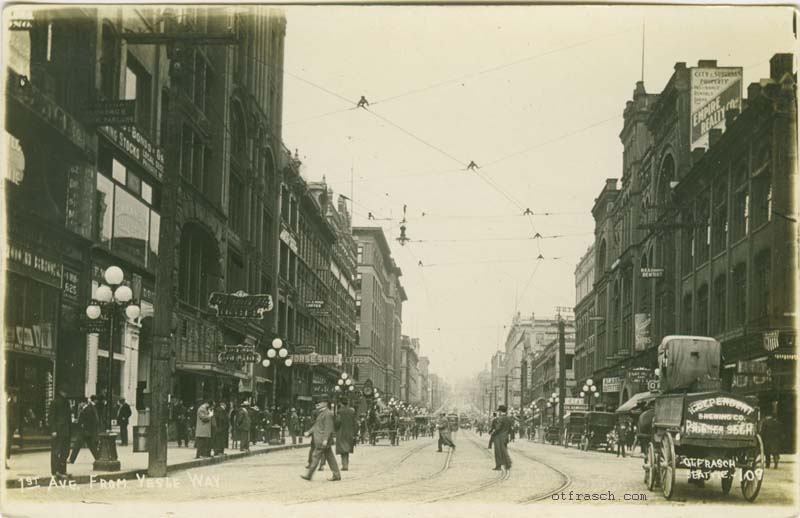 Image 109 - 1st Ave. From Yesle Way

In this variant of the photo, the incription on the beer cart has been scratched out, though it is still slightly readable.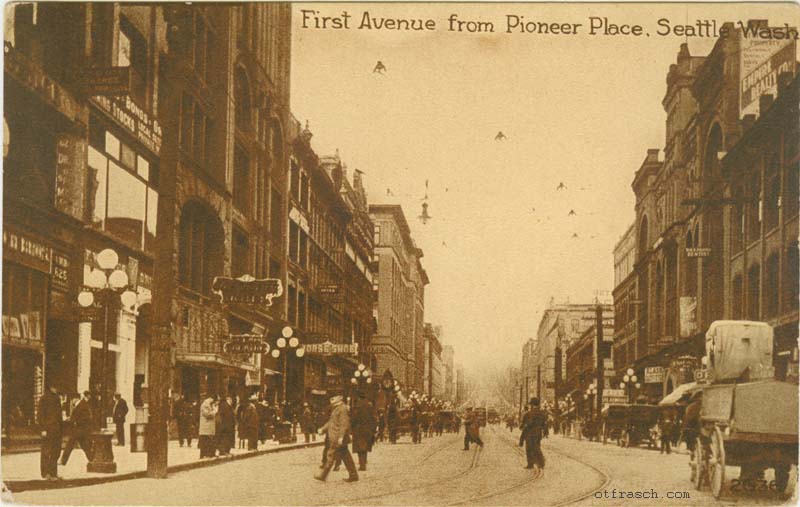 Copy of Image 109 - First Avenue from Pioneer Place, Seattle Wash

This copy of the image was printed by Pacific Novelty Company of San Francisco, a large postcard publisher of the era. Note that the lettering on the beer cart is gone completely.
Otto complained bitterly about "pirates" stealing his work. Copyright was much harder to obtain in the early 20th Century; the image had to be registered before it was published and a copyright notice had to be printed on it. Thus this copy, though possibly unethical, was not necessarily illegal.