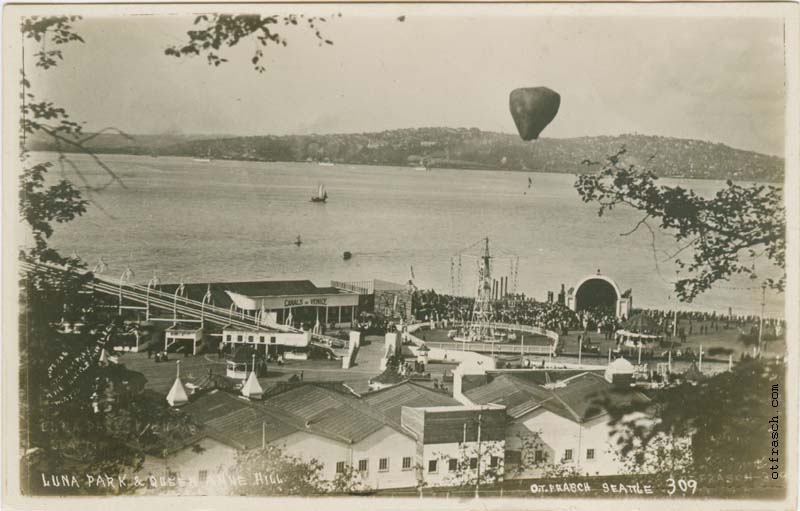 Image 309 - Luna Park & Queen Anne Hill

Luna Park was a boardwalk in West Seattle. Note the balloon in the air and the crowds gathered below it.
Two versions of this card were printed with slightly different captions. The second version is shown below: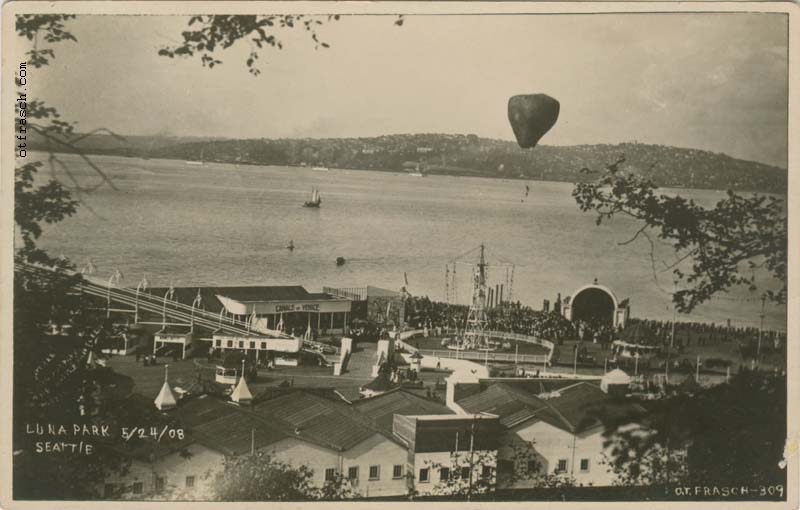 Image 309 - Luna Park Seattle 5/24/08

The Portland Post Card Co. printed the copy below. We do not know whether it was authorized.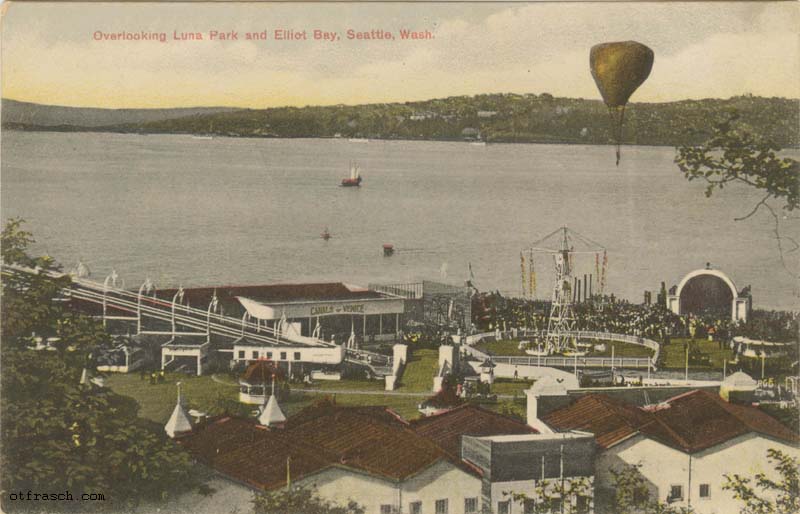 Copy of Image 309 - Luna Park & Queen Anne Hill