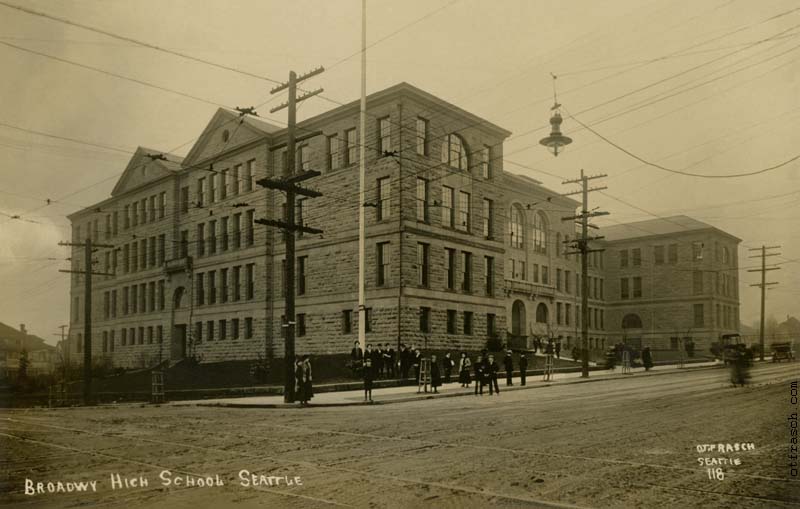 Image 118 - Broadwy High School Seattle

Note how "Broadway" is spelled.
This image also appears as an inset on a printed card:
Copy of Image 118 - Broadway High School

We do not know who published this version or whether the copy was authorized. A similar card was printed for Queen Anne High School.