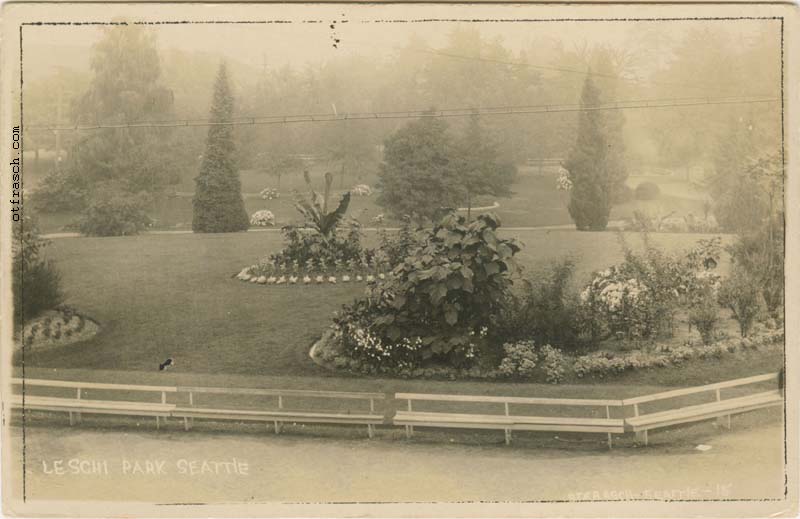 Image 15 - Leschi Park Seattle

Otto took many photos of Seattle parks. Leschi Park is at the eastern edge of Seattle, on the shore of Lake Washington.
There are also an Image 15 (15 - Loging Near Seattle) and an Image R15 (R15 - On Mt. Rainier Washington). Reuse of image numbers and different image series make it difficult to know how many images Otto published.