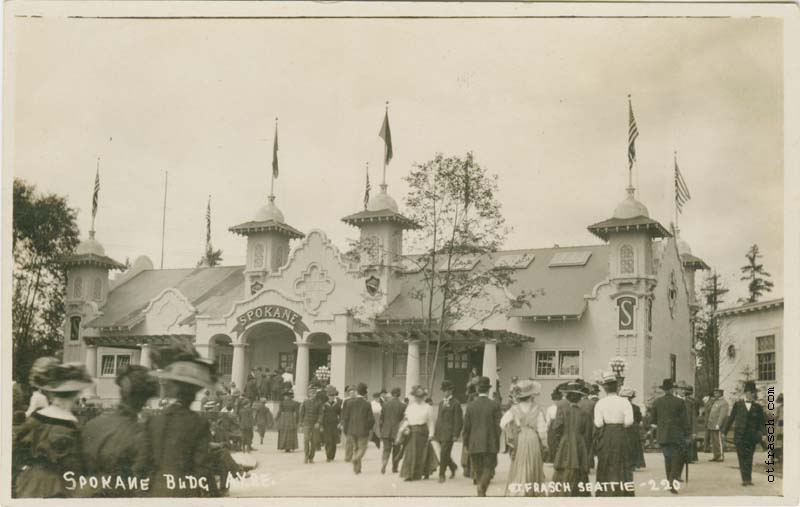 Image 220 - Spokane Bldg A.Y.P.E.

This is a photo of one of the exhibition halls at the 1909 World's Fair held in Seattle, the Alaska Yukon Pacific Exhibition.
The 'n' in "Spokane" is backwards. Otto was writing captions in reverse on glass negatives; sometimes letters would be omitted or drawn incorrectly.