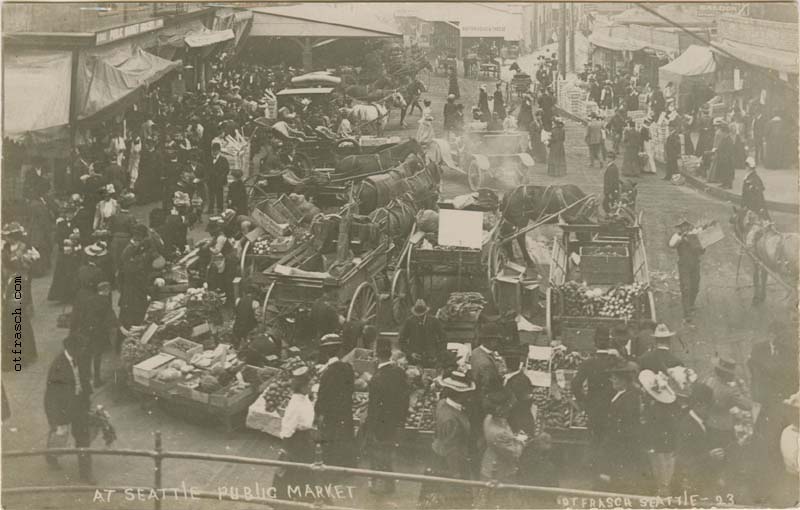 Image 23 - At Seattle Public Market

This is a photo of the Pike Place Market in downtown Seattle. It must have been taken early, because only one automobile is visible.
There are four other images numbered 23:
Reuse of image numbers and different image series make it difficult to know how many images Otto published.