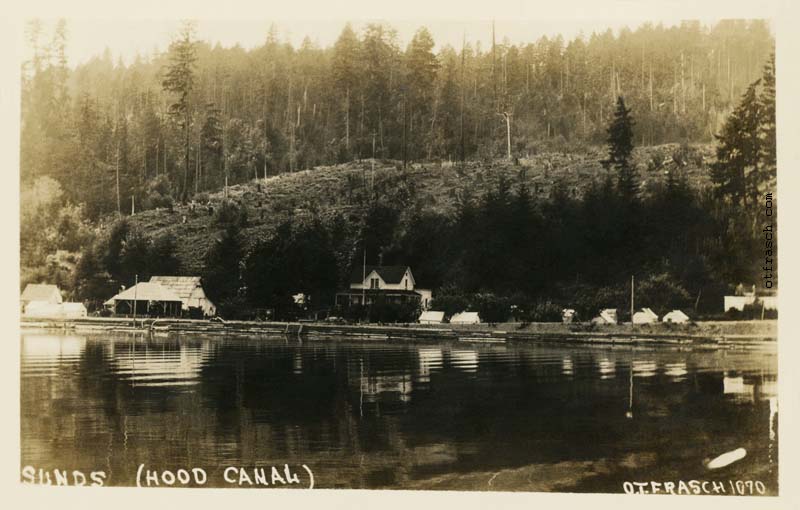 Image 1070 - Sunds (Hood Canal)

After Mary Frasch died in 1918, Otto's oldest daughter Elsie was sent to stay with the Sund family in Hoodsport, a few miles south of Lilliwaup.
This is one of a handful of O.T. Frasch photos with an image number greater than 1000. It has the highest number of any known Frasch image.