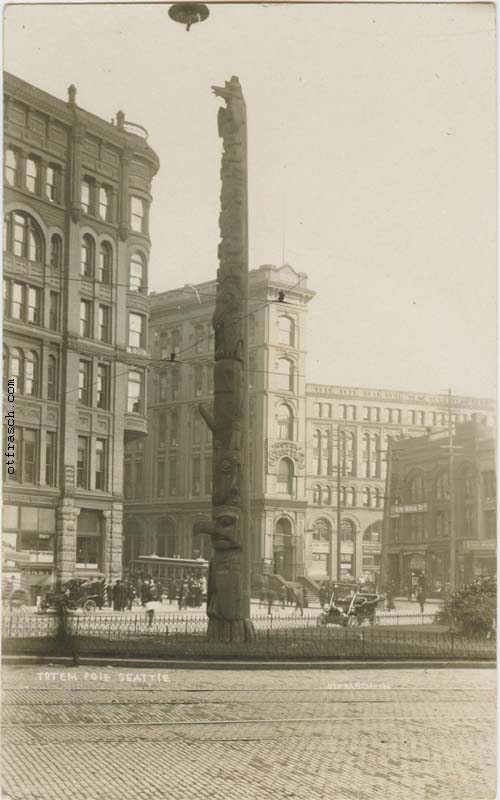 Image 133 - Totem Pole Seattle

This is one of several O.T. Frasch images of the totem pole at Pioneer Square. The pergola around the square is not visible, so this must be a relatively early image.
Note the automobile parked on the street just to the right of the pole.
There is another Image 133 (
133 - Portion of Puget Sound Navy Yard
). Reuse of image numbers and different image series make it difficult to know how many images Otto published.