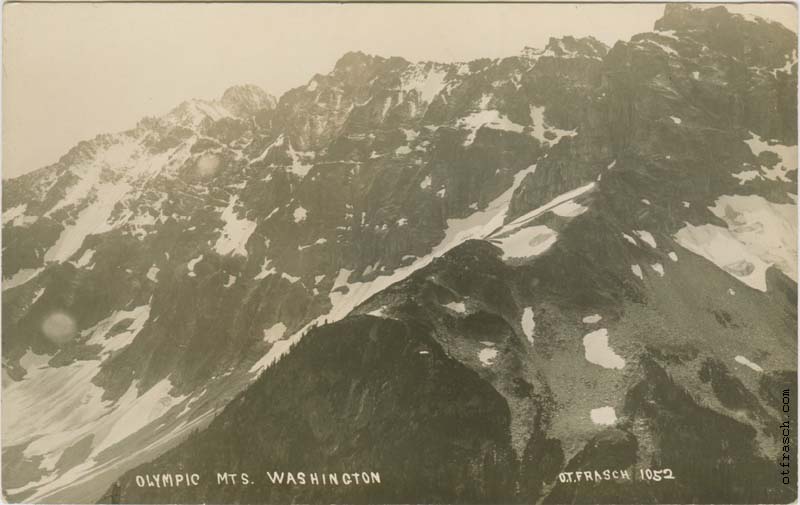 Image 1052 - Olympic Mts. Washington

The Olympic Mountains are at the center of the Olympic Peninsula, across the Puget Sound from Seattle and Bremerton. We don't know where this photo was taken within the mountains.
This is one of a handful of O.T. Frasch photos with an image number greater than 1000.