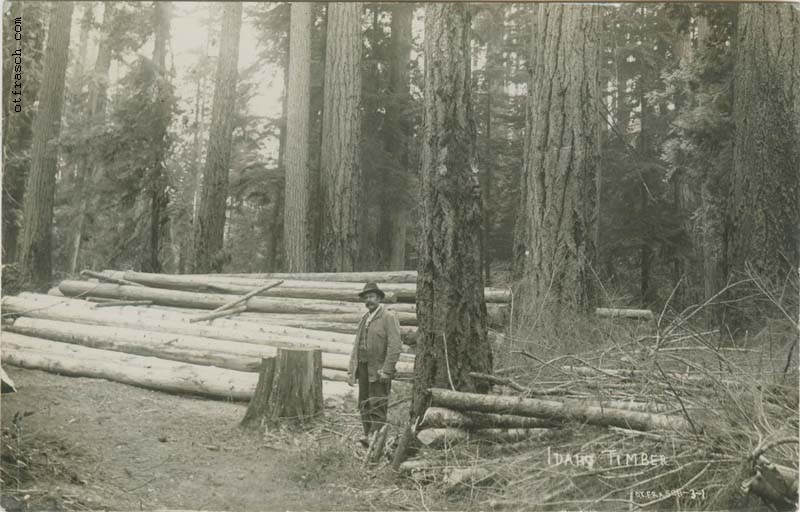 Image 31 - Idaho Timber

The man posing in the image appears in several of Otto's pictures. We do not know his name.
This image was also printed as Image 7 - Washington Timber. The image number might be "3-1," which is not Otto's usual numbering scheme.
It was reprinted as a lithograph by Cardinell-Vincent Co. of San Francisco: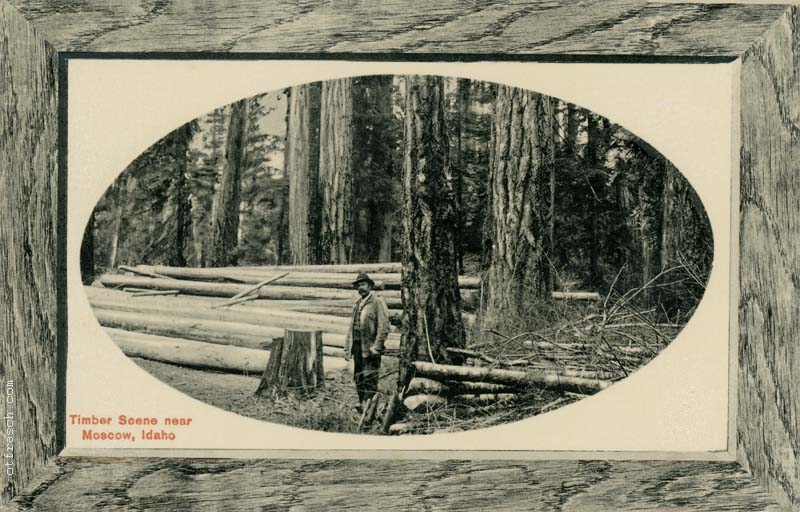 Copy of Image 3-1 - Idaho Timber

We do not know if the copy was authorized.
There is another Image 31 (31 - Seattle Waterfront from West Seattle). Reuse of image numbers and different image series make it difficult to know how many images Otto published.