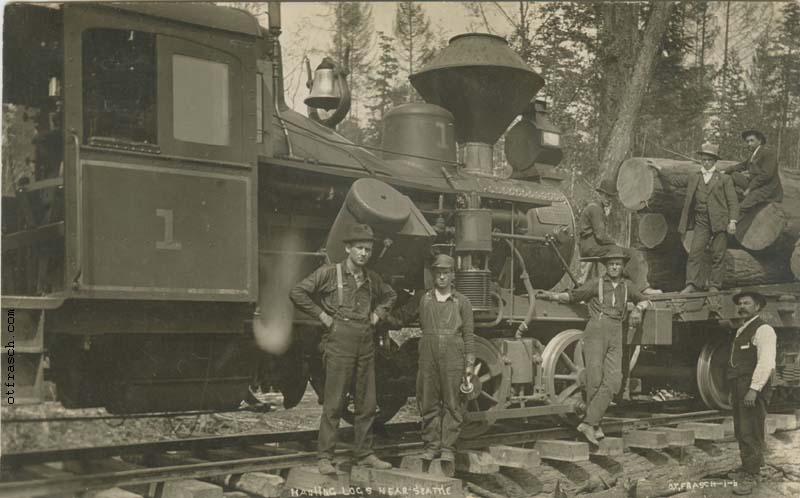 Image 16? - Hauling Logs Near Seattle

The image number appears to be "1-6," which is not Otto's normal numbering system. The man in the lower right appears in several O.T. Frasch pictures; we do not know his name. We don't know the names of any of the other men in the photo either.
The blur left of center is steam venting from the locomotive.
There are multiple images numbered 16:
We don't know why Otto reused the image number so many times.