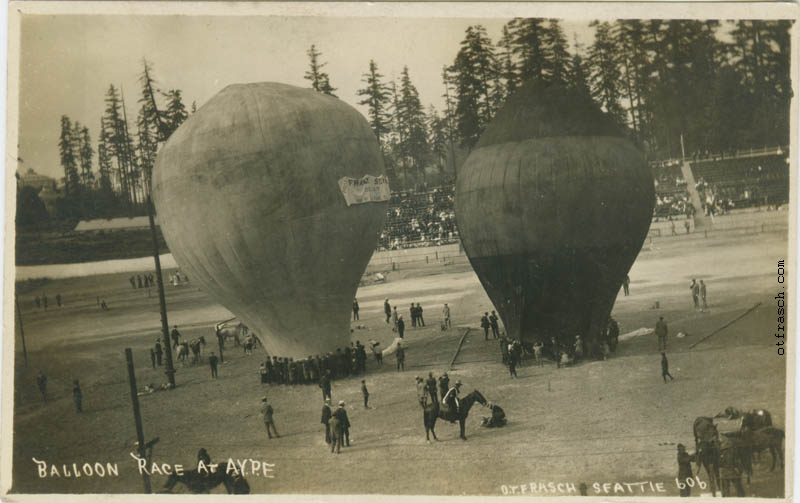 Image 606 - Balloon Race at A.Y.P.E.

This is a photo of the start of a balloon race at the 1909 World's Fair held in Seattle, the Alaska Yukon Pacific Exposition.
Note the slant of the grandstands in the background - the image is tilted so that the balloons look nearly vertical. The card is not cut square, either.