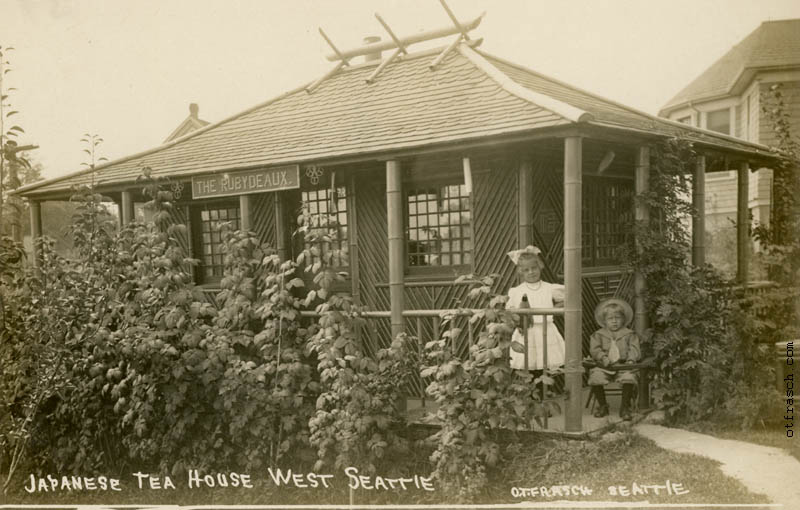 Unnumbered Image - Japanese Tea House West Seattle

This photo shows a Japanese tea house (called "The Rubydeaux") at the West Seattle home of J.E. Standley, proprietor of Ye Olde Curiosity Shop on Colman Dock in Seattle.
We do not know the names of the children, though they are probably a daughter and son of J.E. Standley.
The interior of the tea house is shown in Image 986 (986 - Interior of Japanese Tea House at J.E. Standley's Home West Seattle).
This image is courtesy of Dan Kerlee.