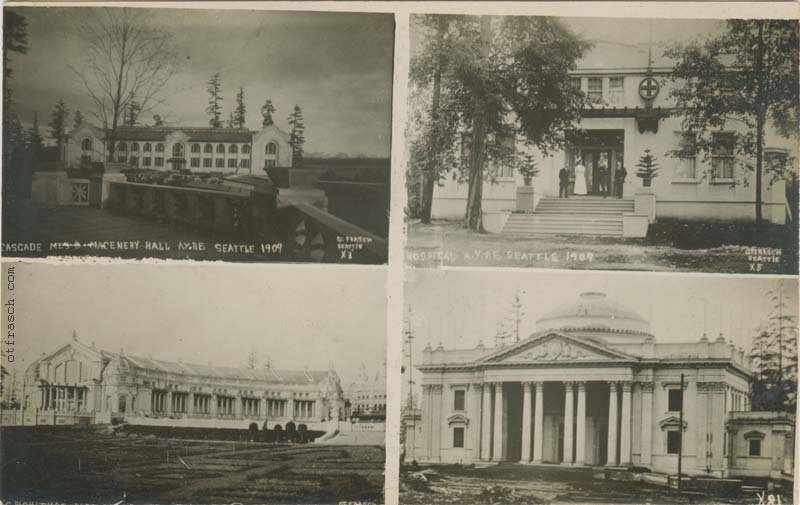 Image X81 - Four-Part Postcard

This is a collection of reprints of photos taken by Frank Nowell, the official photographer of the 1909 World's Fair held in Seattle, the Alaska Yukon pacific Exposition. From left to right and top to bottom, the images are:
X3 - Cascade Mts. & Macenery Hall A.Y.P.E. Seattle 1909
X5 - Hospital A.Y.P.E. Seattle 1909
"Macenery" is probably a misspelling of "Machinery," since this is a photo of the Machinery Hall.