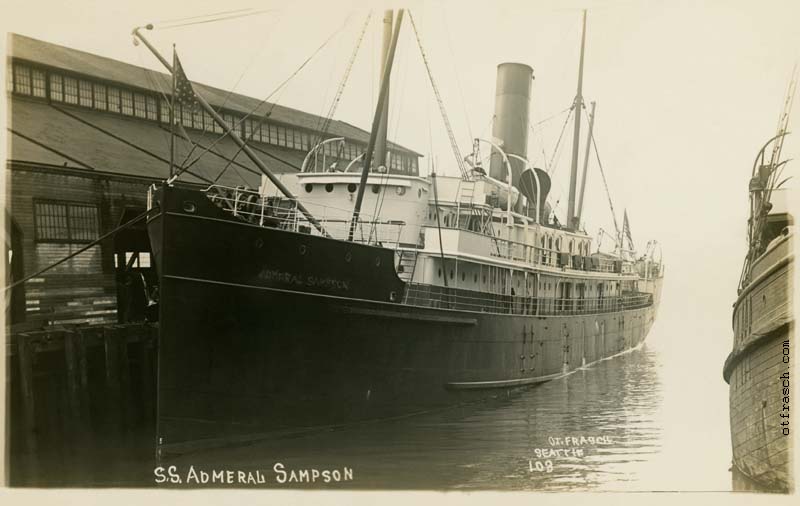 Image 103 - S.S. Admeral Sampson

This ship was owned by the Americal Mail Steamship Co.; it carried passengers and freight to Alaska until it sunk on August 26, 1914, after a collision with the S.S. Princess Victoria. Seven passengers and nine crew members were killed.
Note the misspelling of "Admiral".