Most O.T. Frasch images in the range from 110 to 119 show Seattle churches, schools, and downtown buildings. One set of images numbered 114 shows seagulls on Puget Sound (likely along the Seattle waterfront); there are three different images using two different negatives. One of these is numbered "114X" even though it is not a reprint of a Frank Nowell photo from the Alaska Yukon Pacific Exposition.
110 - 1st Ave. So. from King St.
111 - 1st Ave. So. From Cherry St.
112 - Union Depot Seatte
113 - St. James Catedral
114 - Seagulls on Puget Sound
115 - American Bank Bldg.
118 - Broadwy High School Seattle
A selected image from the range 110-119: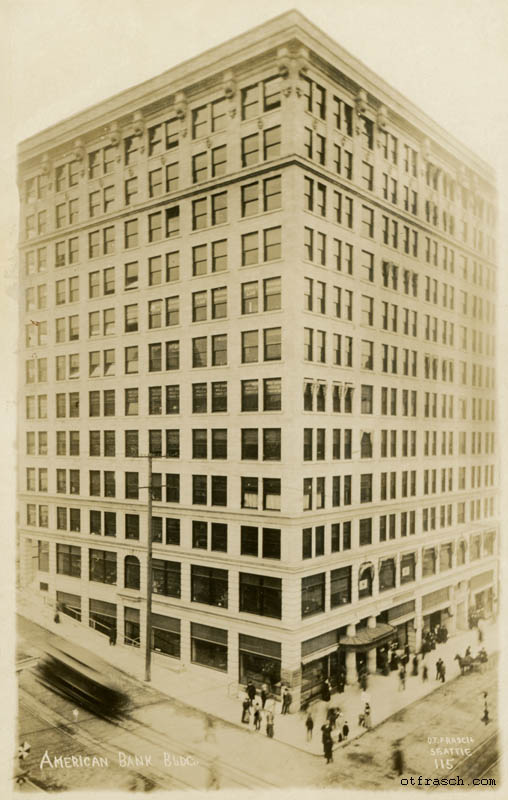 Image 115 - American Bank Bldg.