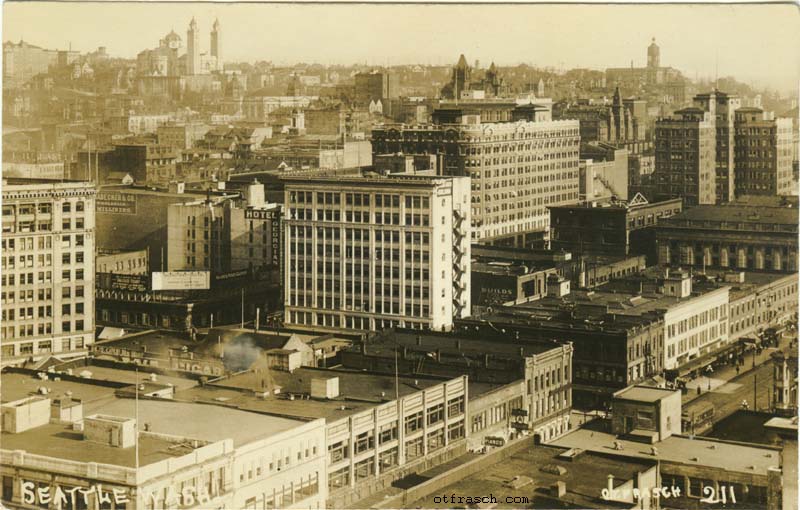 Image 211 - Seattle Wash.

This image is much the same view as Image 700 (700 - First Hill from Washington Hotel). There are more buildings in this image, so the photo was taken later.
This photo forms a panorama with Images 210 - From Washington Hotel and 212 - Looking South. The latter includes the Smith Tower, so all three photos were taken in 1914 or later.
There is also an Image 211 (211 - King County Bldg. A.Y.P.E.) showing the King County exhibition hall at the Alaska Yukon Pacific Exposition, the World's Fair held in Seattle in 1909. Perhaps Otto reused the image number because no one would be interested in an A.Y.P.E. card after the exposition ended.