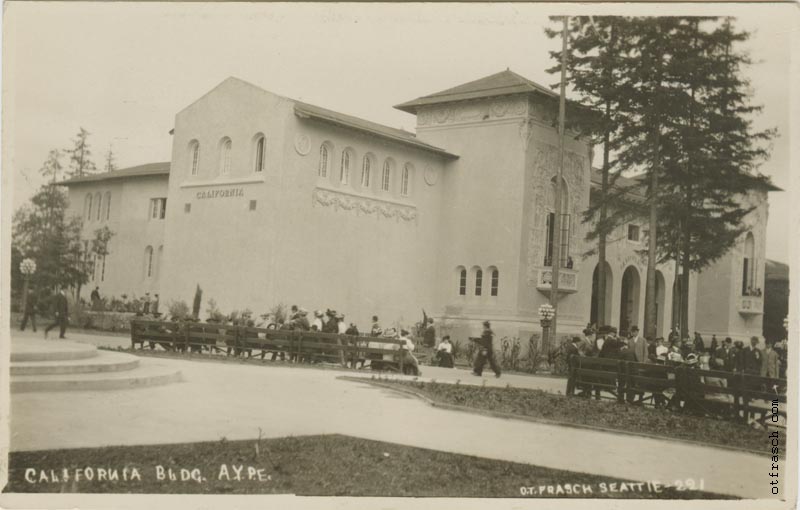 Image 221 - California Bldg. A.Y.P.E.

This is one of the exhibit halls at the 1909 World's Fair held in Seattle, the Alaska Yukon Pacific Exposition.
Another, apparently earlier, version of this image had the name of California misspelled. Evidence of erasure can be seen in the copy above. Otto was writing captions backwards on the glass negatives, and sometimes missed letters or strokes within letters.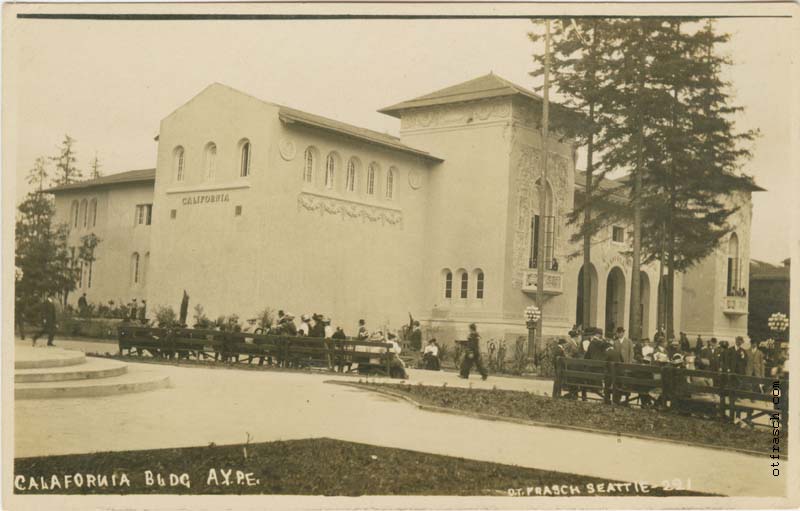 Image 221 - Calafornia Bldg. A.Y.P.E.