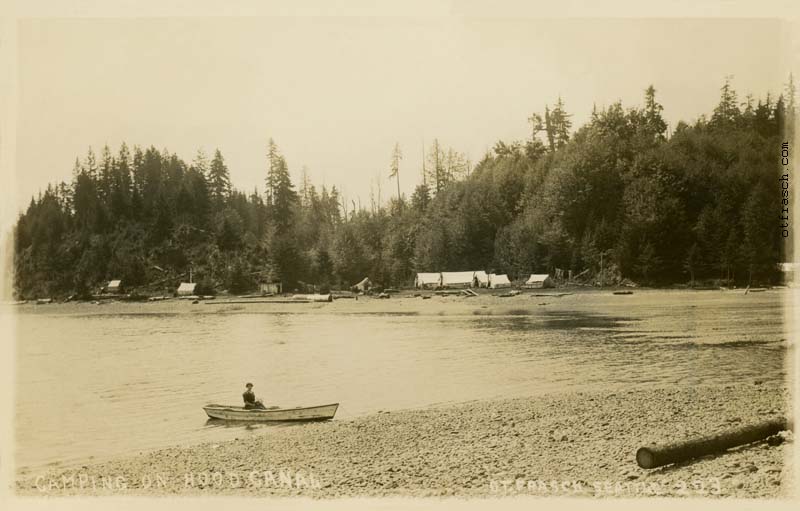 Image 223 - Camping on Hood Canal

We don't know where this campsite is located, but it is not particularly isolated; there are telephone wires strung along the shore and part of a house visible to the far right. Perhaps it is in Lilliwaup.
The woman on the boat in the lower left center of the image resembles Mary Frasch:
Inset of Image 223 - Camping on Hood Canal

There is also an Image 223 (223 - Washington State Womens Building A.Y.P.E.) from the Alaska Yukon Pacific Exposition of 1909. Perhaps Otto reused the image number because no one would be interested in an A.Y.P.E. card after the exposition ended.