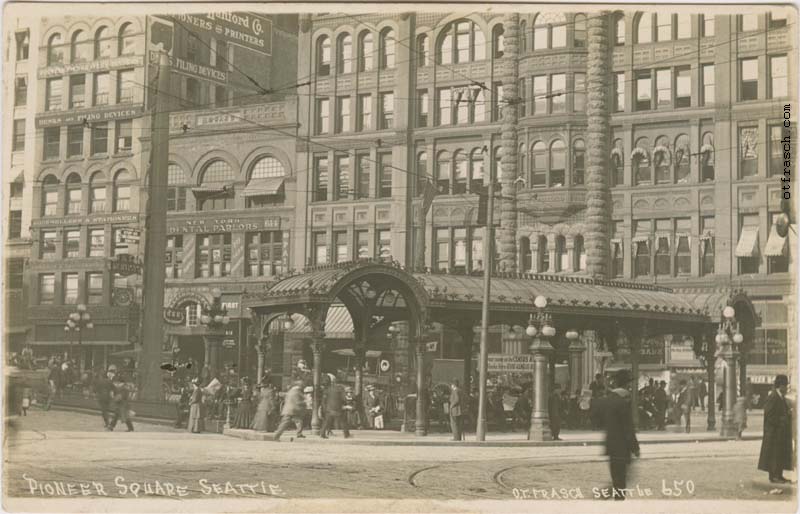 Image 650 - Pioneer Square Seattle

The original totem pole in Seattle's Pioneer Square (not "Pioneer Place" as is written on some Frasch images) was stolen from an Alaskan village by some prominent Seattle citizens; when the City of Seattle found out, the village was reimbursed.
The totem pole is visible at the left. The pergola around the square has been built, so this is a later image.