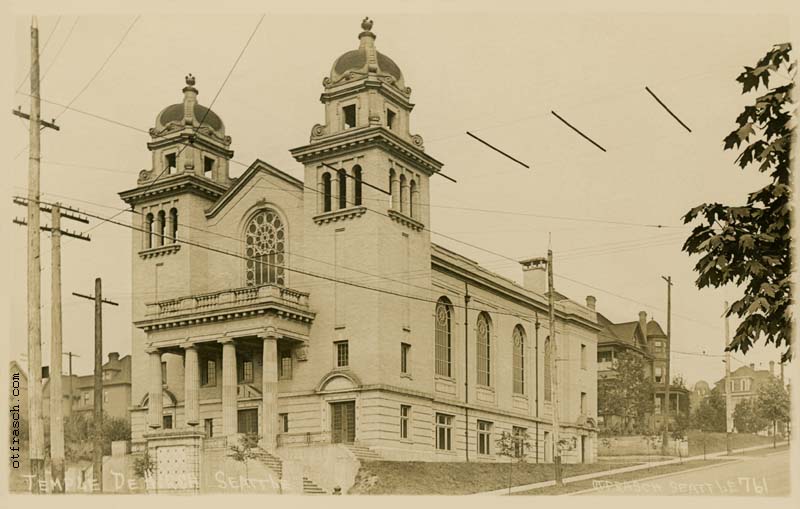 Image 761 - Temple De Hirsh Seattle

Otto took many photos of houses of worship throughout Seattle.
This is a Jewish synagogue. The name is apparently supposed to be Temple De Hirsch; there is a Temple De Hirsch Sinai congregation in Seattle, though it is no longer in this building.