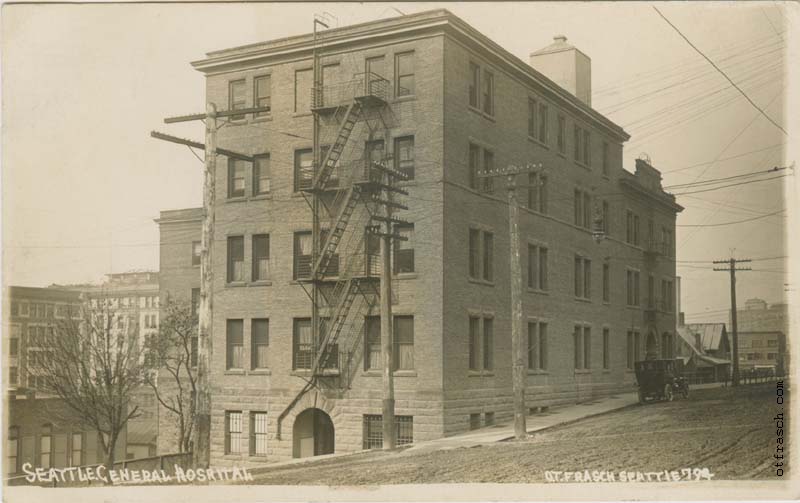 Image 794 - Seattle General Hosrital

The 'p' in "Hospital" has an extra downstroke, making it an 'r.' Otto was writing captions backwards on the glass negatives, and sometimes missed letters or strokes within letters. In this case, he added an extra stroke.
Note the single automobile at the right side of the image.