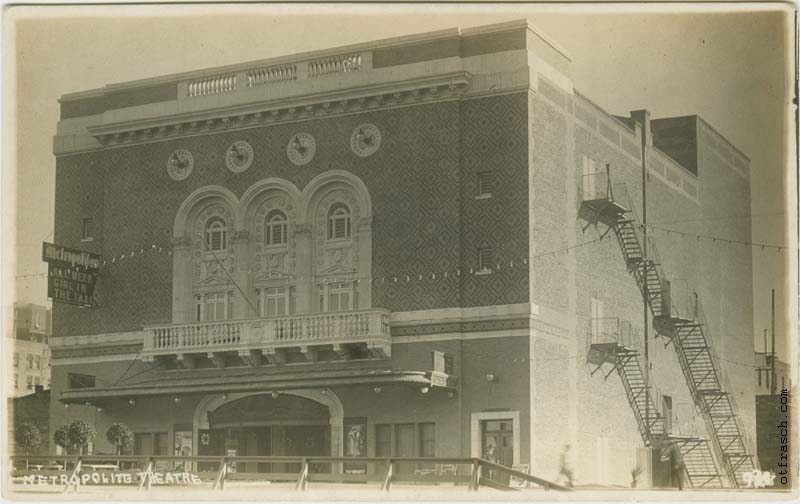 Image 930? - Metropolite Theatre

The image number is difficult to read; "930" is our best guess. The image is unsigned but has the imprint of O.T. Frasch on the back.
The name of the theatre is "Metropolitan;" see Image 944 - Metropolitan Theatre Seattle.
This image was also printed in minature form and pasted onto a regular postcard. We do not know if the copy was authorized.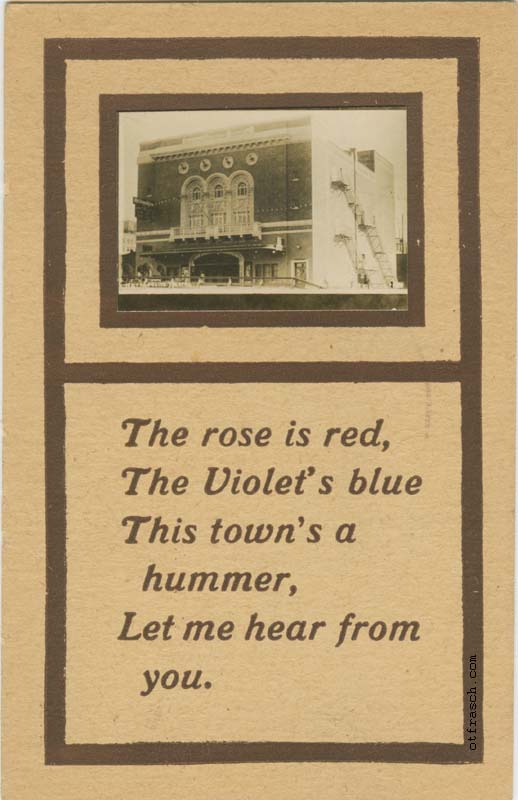 Copy of Image 930 - Metropolite Theatre