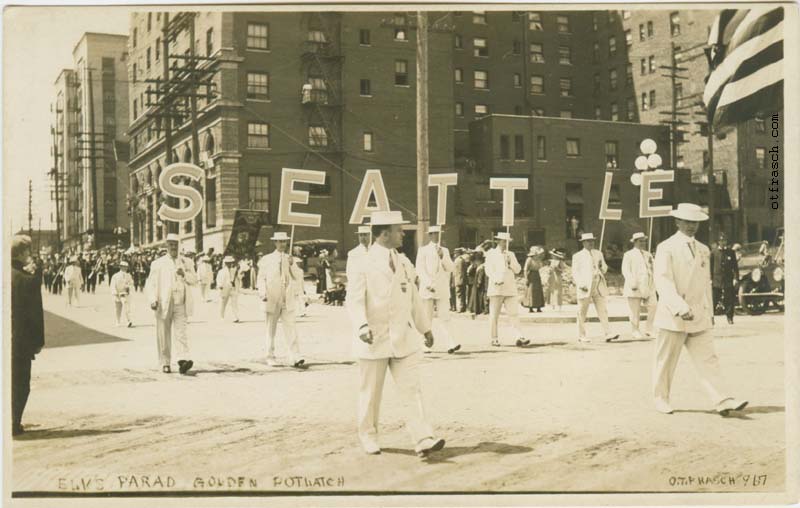 Image 967 - Elks Parad Golden Potlatch

The Golden Potlatch festivals were held from 1911 to 1913 and commemorated the arrival of the first ship carrying gold from Alaska. This image is signed, unlike many of Otto's other images of the parades.
Note how "Parade" is spelled. Otto was writing captions backwards on the glass negatives, and sometimes missed letters or strokes within letters.