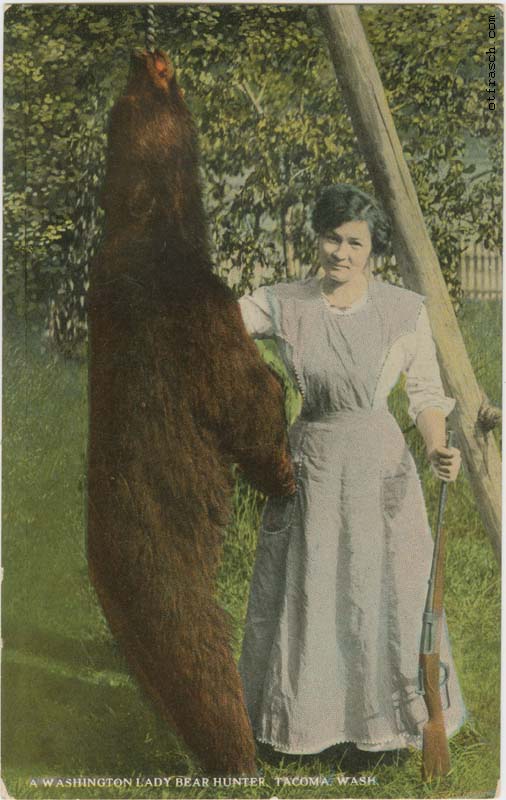 A Washington Lady Bear Hunter Tacoma Wash.

This picture of Mary Frasch was reprinted by Frank A. Neyhart & Co. of Tacoma as a Curt Teich (C.T.) Photocrom. The photo was apparently taken in Lilliwaup, where the family lived. Elsie Frasch, Otto and Mary's first daughter, had the original photo in her album. Otto borrowed the album before he died; the photo was never seen again.
We do not know if Mary actually shot the bear herself, but the existence of a
photo of two men posed by the same bear
suggests that she did not.