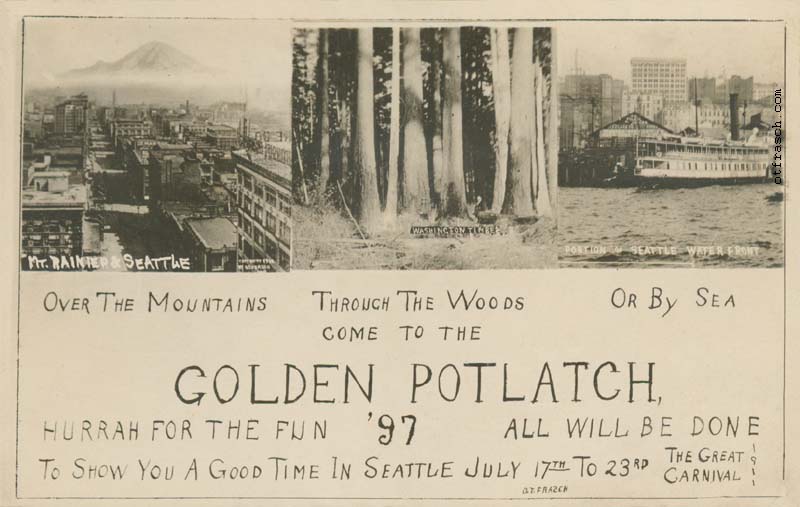 Unnumbered Image - Come to the Golden Potlatch 97

This card includes (from left to right) portions of Images 100 - Mt. Rainier from Seattle, 46 - Washington Timber, and 65 - Portion of Seattle Waterfront. It is an advertisement for the first Golden Potlatch festival, held from 1911 to 1913 to commemorate the arrival of the first gold from Alaska.
Note the backward 'S' in "Frasch." Otto was writing captions backwards on the glass negatives and sometimes wrote letters without reversing them, so that they are backwards on the postcards.