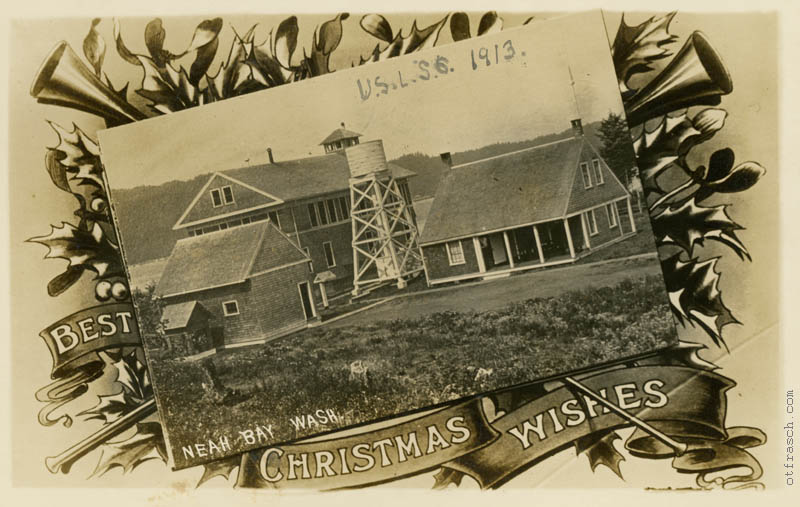 Unnumbered Image - Neah Bay Wash.

This unsigned, unnumbered image has Otto's distinctive writing. The photo is printed within a predefined frame created by someone else. An apparent crease in the lower right corner is part of the image; most likely the predefined frame photo was creased before it was photographed to create this image.
Neah Bay is at the far northwestern corner of the Olympic Peninsula, in the Makah Indian Reservation. The postcard of O.T. Frasch in Lilliwaup was sent to John Aaro in Neah Bay (then forwarded to Richardson).