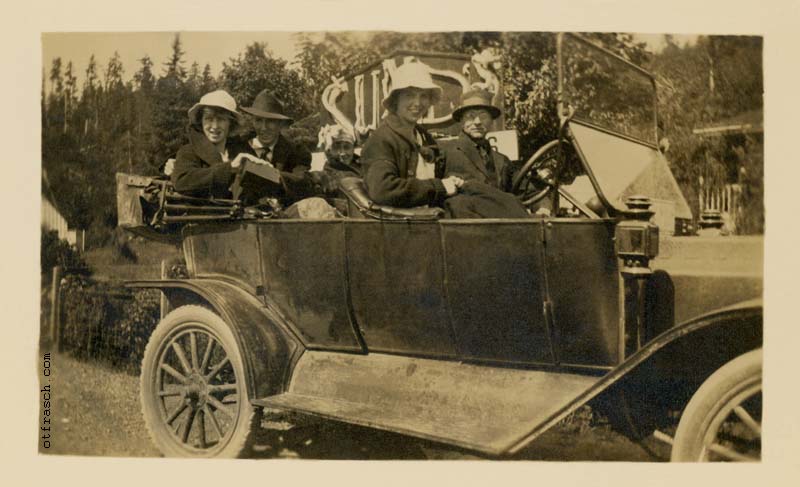 Unnumbered Image - O.T. Frasch in Car at Sund's

This undated photo of O.T. Frasch in the driver's seat of a car came from a Frasch family album. The car is parked in front of Sund's Resort in Hoodsport.
We do not know the names of the other four people in the car.