link to this page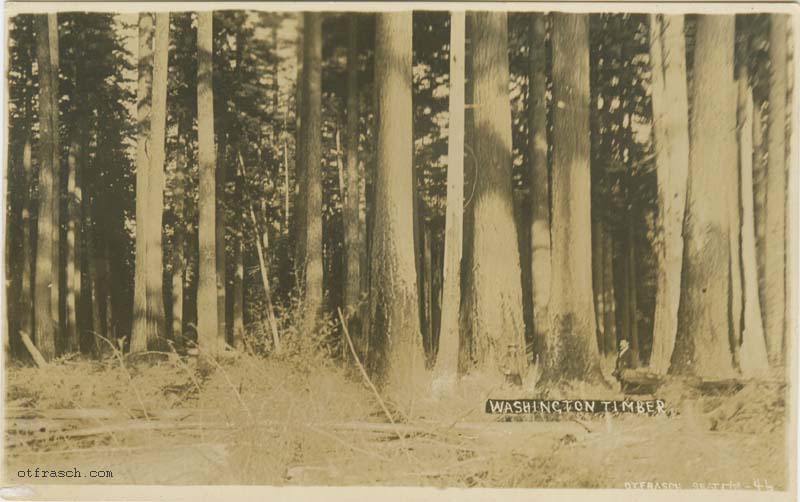 Image 46 - Washington Timber


The man in the lower right corner appears in several O. T. Frasch images. We do not know who he is.

The same image also was printed with the caption "Native Timber Washington:"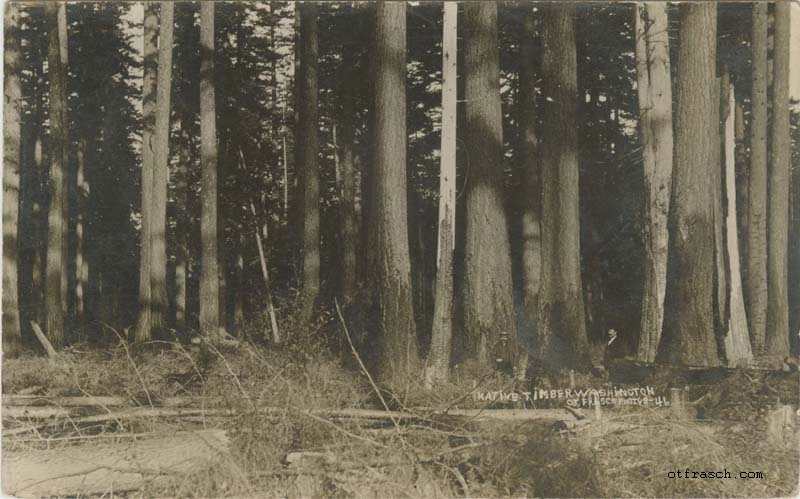 One copy has the number 46X: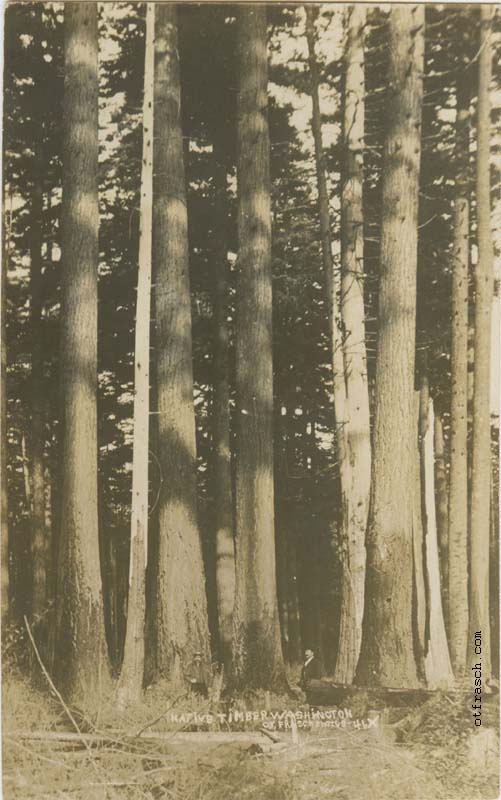 The Portland Post Card Co. printed the copy shown below. We do not know if it was authorized.