link to this page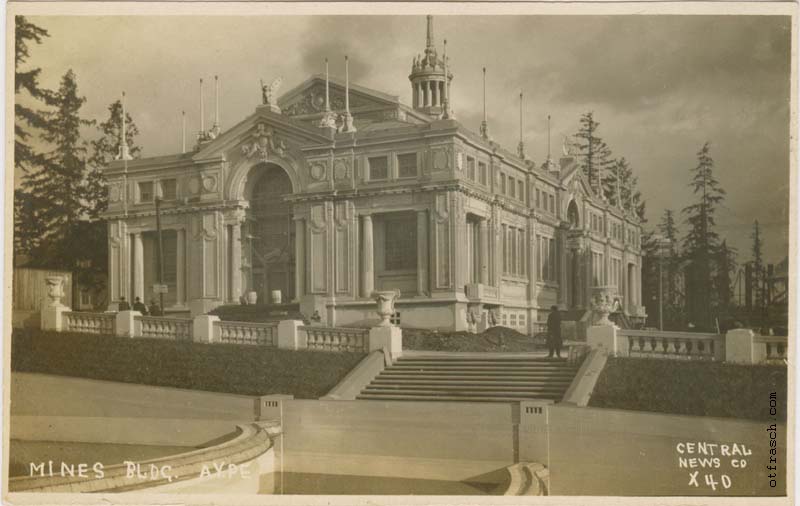 Image X40 - Mines Bldg. A.Y.P.E.


This image appears to have been taken during construction of the Alaska Yukon Pacific Exposition, so it was probably licensed from the official fair photographer, Frank Nowell. Apparently Otto printed it on contract for the Central News Co.

Also see the version using a different negative printed for the American Post Card Co.